With the fall season (almost!) upon us; we're not too far off from Halloween 2018! Halloween can be nerve wrecking with regard to dressing up especially when you have someone special to dress up with, but let's not worry! It's time to grab our Pumpkin Spiced Lattes with our thinking glasses on to explore our superhero couple costume ideas!
Steve Rogers and Peggy Carter (Captain America)
As tragic as their love story might be, we never fail to appreciate the love they shared. They're a perfect superhero couple to dress up as. The outfits for each one of them would be easy to find and would make you look 10 on 10 with your special someone.
To dress up like Steve A.K.A Captain America, you would ideally require a blue suit, a helmet and needless to say, the shield. If you don't wish to go all out with the dress, you can simply head to The League of Geeks and get the cap with the Captain logo on it and pair it with a pair of denim jeans and a t-shirt. To add the missing oomph, you must go with the vibrant socks they have which scream Captain America.
To go with Cap, you'd need an outfit for Peggy Charter as well. Since Peggy's character was an officer, you would need a uniform for it. To make it easier you can get an army green vest alongside, the same colored skirt.
Wade Wilson and Vanessa (Deadpool)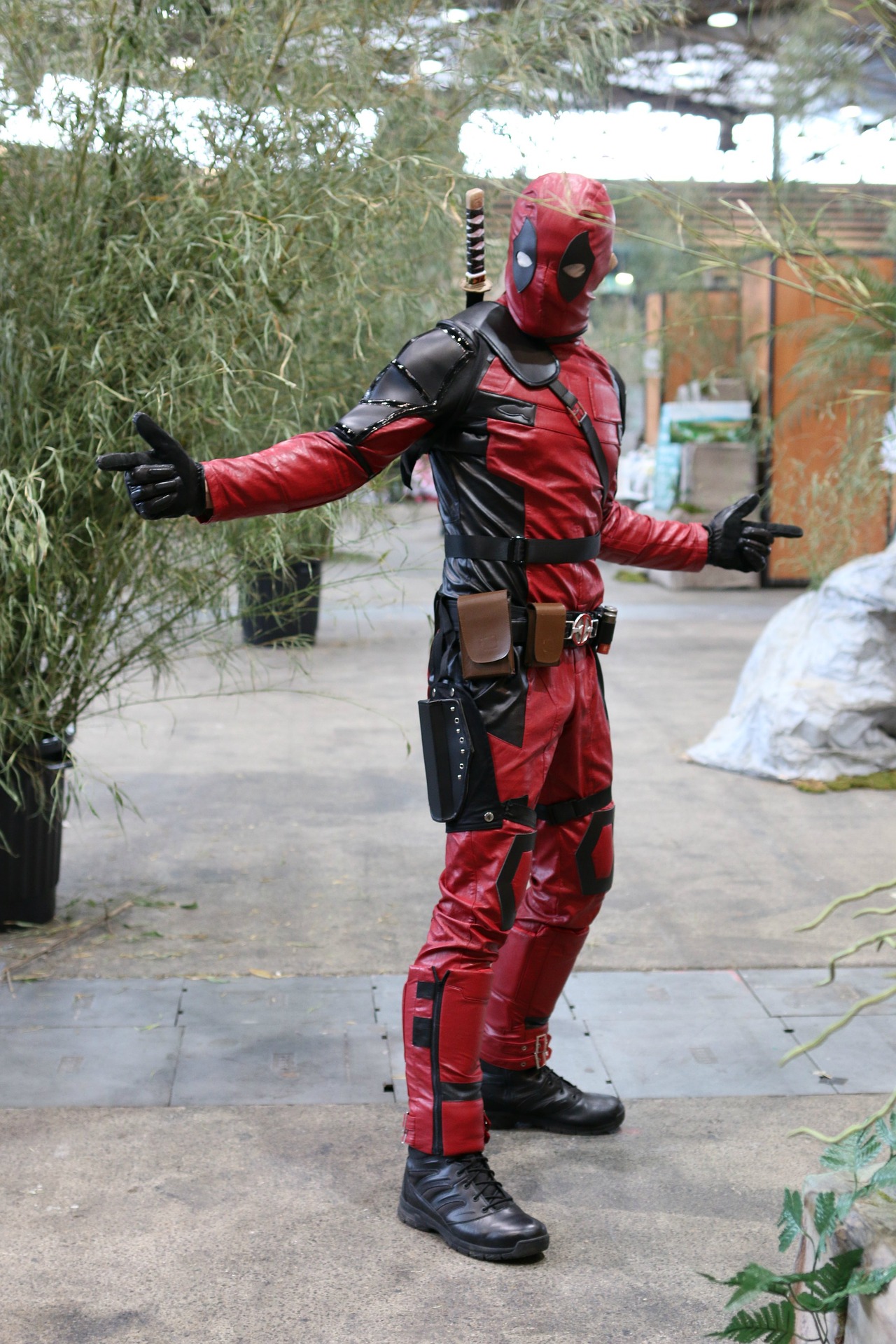 Deadpool might not be the most conventional superhero out there but he definitely owns our hearts. He's not just the funniest but is undoubtedly the most relatable one in the Marvel Universe. With Deadpool hitting the cinemas and inevitably playing with our feelings, it would be unfair to not dress up as the power couple of that of, our very own Wade and Vanessa.
To dress up like Wade or Deadpool, you would just have to grab a cool red outfit with the appropriate weapons. Vanessa, as we all know how laid back and chic her style was, a leather set would be a hit when paired with stockings. Grab your leather jacket and pair it with a black tank top and leather jacket and leggings and you're good to go!
Batman and Cat Woman
If you're a DC comic nerd, you'd know this amazing duo. Batman and Cat Woman are the ultimate couple goals which might have failed to pop up on the big screens but made a mark in the comic world. This power couple is a force to be reckoned with in Gotham City and we assure you that once you and your special someone dresses up like them, you'd be no less!
To dress up like Batman is as easy as it gets. You grab a black outfit and get a cape to go with it and of course the mask as well. To switch it up this Halloween, you can stand out in a batman t-shirt and pair it with a black denim. Moreover, not to improvise further, you can totally fetch that cape and make the outfit more of your own.
To go with Batman, Cat Woman has to look put together and nothing less than the powerhouse that she is. To dress up like her, you can dig in your wardrobe for a pair of leather pants and a black tank top. With that, adding a cape to the outfit would take it to a whole another level.