Planning and preparing for your honeymoon is always exciting. Not only do you get to experience the world with your person, but you also get to enjoy a trip that is all about the two of you—what could be better than that? With wedding details running through your head and a million things to check off your to-do list, you always run the risk that you'll forget a vital item during your honeymoon packing. If you're heading to a tropical location, have no fear! Read on to see everything you should pack for your tropical honeymoon.
Beachwear
If you're heading to a tropical location, beachwear is probably the first thing on your mind. Since you will be spending most of your time in your swimsuit, be sure to pack a few options. You should plan on taking at least two suits so you can alternate your options, but no more than one suit for each day of your vacation to ensure that you don't overpack. Dependent on your personal style, bikinis can create a sexy look for your new hubby, or women's tankini swimwear can ensure that you are comfortable and confident, since you will be spending most of the day in your suit. There's no wrong answer to the swimwear you should bring, just be sure you pack all your favorites!
Tote Bags
If you and your hubby are going to be trekking down to the beach day after day, a tote bag is a necessary addition to your packing list. Tote bags offer an easy and accessible place to store all your beach materials, including towels, books, sunglasses, and sunscreen. Well-made tote bags are also very fashionable, so you could easily use your tote bag as your carry-on bag on the plane, eliminating the need to stuff it into your suitcase.
Personal Toiletries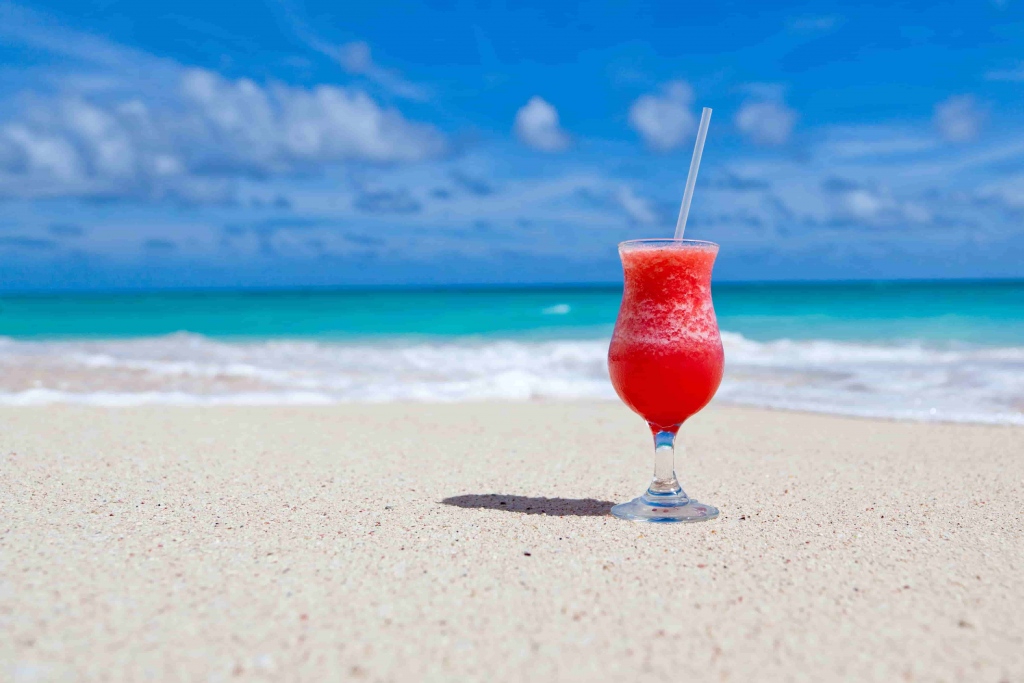 Any and all packing should always include your favorite personal care and beauty products. If you want to save space, find out what might be provided at the hotel and feel free to rely on those samples rather than packing your own bottles. Shampoo, conditioner, shower gel, toothbrush, toothpaste, makeup, deodorant, hair products, medications, and contraception should all be included under the personal toiletries category. If you use it daily, make sure that you are packing it in your bag. Maintaining personal hygiene is always important, so these are non-negotiable must-haves.
Dresses/Skirts
Since you are celebrating your new marriage, you and your love will probably want to enjoy a couple fancy dinners out together. Two dressier options should be fine, but if you're worried you won't have enough, it's okay to toss in one more without over-stuffing your suitcase. Since you will be in a warmer location, sleeveless dresses made of light materials are probably your best option. They will ensure that you create a more formal look, but will keep things light and airy so you don't overheat.
Shorts
Tropical locations demand shorts, so don't be afraid to pack a few pairs. They will likely be your primary outfit choice, so plan on one pair for each day you are on vacation. Be sure to bring a good mix of denim and fabric shorts to ensure that you can create a variety of different outfits. It might also be helpful to plan full outfits before you leave, so you can coordinate the shirts you are going to bring with the shorts you have packed and eliminate any pieces that don't work together.
Tank Tops/T-Shirts
On a tropical honeymoon, dressy shirts and button downs will only inhibit your ability to relax and enjoy yourself. Plan on packing primarily tanks and t-shirts that can add chic style to your outfit while ensuring that you stay cool and comfortable. If you feel the need to pack dressier tops, plan for lightweight materials that you know you can pair with skirts or shorts you have already packed. That way you won't waste room in your suitcase, but you can still ensure all your favorite pieces come along for the ride.
Shoes
Sandals are a must-have on every tropical location. Thankfully, they also don't take up much room in your suitcase. Plan on bringing 1-2 pairs of comfortable sandals that won't give you blisters or make your feet uncomfortable if you spend a day walking around. You should also pack one pair of heels and one pair of athletic shoes. That way, you have a pair of shoes for every occasion, but your suitcase won't be overcrowded.
Lingerie
Lastly, lingerie is perhaps the most necessary addition to any honeymoon packing list. Thankfully, these items don't take up a lot of space, so feel free to stuff any remaining space in your suitcase with all your favorite options. Also, be sure to account for any lingerie items that might be necessary for the outfits you packed, such as a strapless bra for a strapless shirt, nude underwear for white shorts, or nipple petals for anything backless.
Planning for your wedding may have been stressful, but planning for your honeymoon should be an exciting experience. Use this packing list to make sure you have all the necessary items, and remember to enjoy this celebration of you and the one you love!